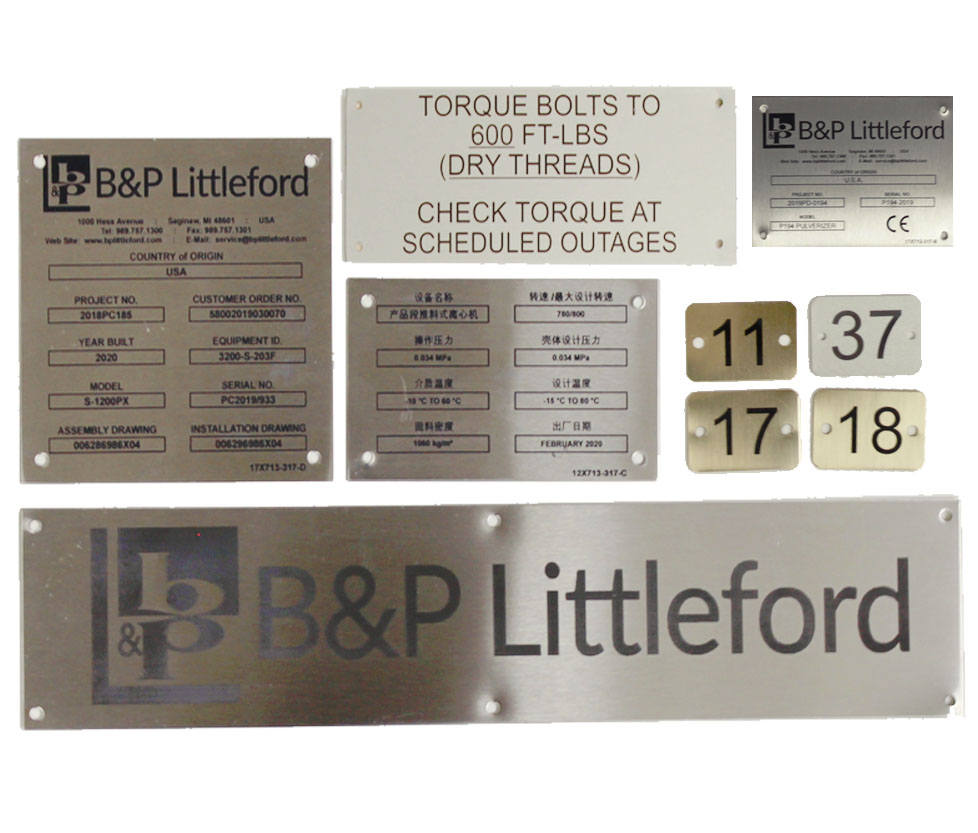 LASER ENGRAVED STAINLESS STEEL PLATES
Amazing Engraving provides its customers with custom and accurate stainless steel industrial tag and nameplate engraving services.
Our solutions are laser engraved with an industrial process developed to permanently bond your custom text and graphics to stainless steel with a glazed black finish.
This process has been tested and survived the following:
Abrasion (scratch resistance)
Salt water spray
Lubricants
High heat
Washdowns
stainless steel plates can be cut to your exact specs with mounting holes if required.
OUR SALES ASSOCIATES WILL WORK TO PROVIDE YOU WITH A COMPETITIVE ESTIMATE TO MEET YOUR MANUFACTURING NEEDS.
FOR MORE INFORMATION, PLEASE CALL DIRECT OR COMPLETE THE FORM BELOW, AND WE WILL REACH OUT TO YOU WITH MORE INFORMATION.
SELECT THE OPTION BELOW TO REQUEST FREE MATERIAL AND ENGRAVING SAMPLES